Partner with a Leading Innovator in Telecom and LAN Magnetics Technologies
Premier Magnetics is dedicated to setting a high bar of excellence for industries that integrate or utilize magnetics technologies in our LAN and COM products. With our ISO9001: 2008 certification, our company is recognized as a multinational world leader in the production of these magnetic components.
Premier Magnetics offers a broad portfolio of isolation, impedance matching, and coupling magnetics for broadband networking and computer LAN applications. Our product range spans the gamut of 10 / 100 / 1000 / 2.5G / 10G Base-T Ethernet, Power over Ethernet (PoE), POE+, Wideband RF, FDDI and ATM applications.
Our COM Magnetics portfolio is equally extensive, with a host of magnetics solutions that are designed to support T1 E1 CEPT ISDN-PRI, T3 DS3 E3 STS-1 and ISDN S- and ISDN U-Interface, FCC Part 68 voice/data, DSL and ADSL POTS.
To preserve our standing as a world-renowned provider of thousands of magnetics solutions, we network with leading industry management and technical experts. Our association with organizations such as the International Magnetics Association (IMA) helps to promote worldwide understanding, development, and growth of magnetic devices and materials. This, too, is our mission. Our ability to design and manufacture transformers and magnetics for networking and power applications is the direct result of our attention to detail combined with our three decades of experience.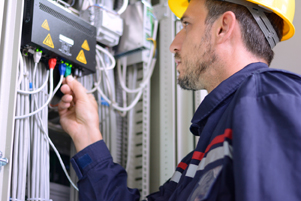 Typical 10 / 100 / 1000 Mbps Ethernet Circuit for LAN Applications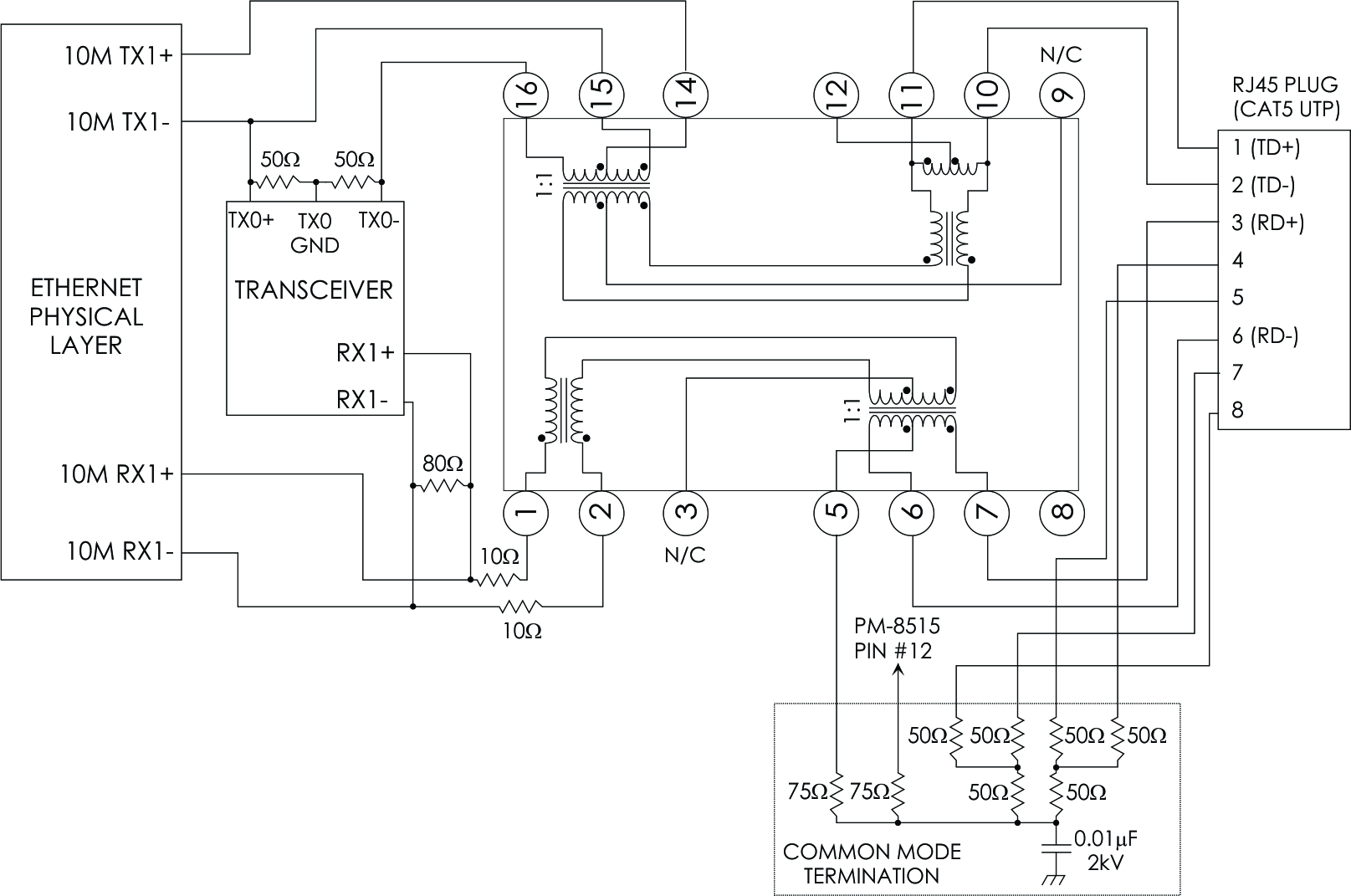 LAN Magnetics Products
Premier Magnetics' lineup of LAN devices are designed and manufactured for applications such as:
Servers
Switches
POE / POE+
Networking Devices
Standard LAN products are grouped by product family:
Power Over Ethernet : PM-POE
10/100 Base/ Data : PM-10xx, PM-30xx, PM-60xx, PM-61XX, PM-62xx, PM-80xx, PM-85xx
Wideband Pulse-Fiber Channel : PM-WT, PM-75xx
Dual Interface Modules: PM-BTxx
COM Magnetics Products
Premier Magnetics extensive selection of telecom magnetics products support T1 E1 CEPT ISDN-PRI, T3 DS3 E3 STS-1 and ISDN S- and ISDN U-Interface, FCC Part 68 voice/data, DSL and ADSL POTS. Our standard product lineup includes: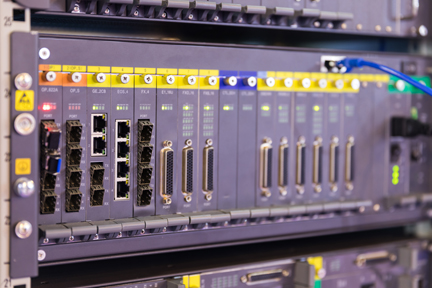 LAN & COM Magnetics Product Family Features
Our LAN magnetics share the following attributes:
Designed and manufactured to comply with IEEE802.3 and ANSI X3.263 standards.
Designed for Networking and Telecommunication
Fast rise times
Isolation transformers with or without filter
Wide operating temperature
High isolation voltage
RoHS Compliant
Space-saving, with Compact Footprints and Low-Profile Packages
Contact us if you require a custom design to meet your application specifications.